Kill Bill Gnome Login Manager Theme.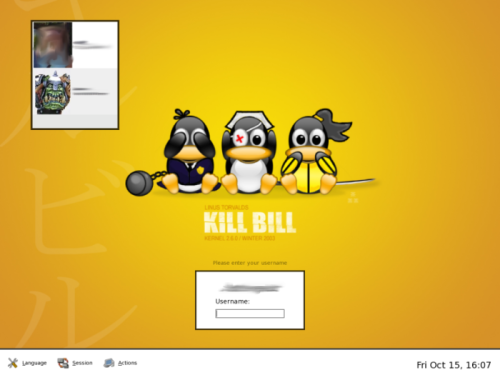 I have created a cool login theme for GDM users. It is based on chaaun's wallpapers which are derived from a Kill Bill theme with a Linux twang.
Also made a more gray satin brushed version and also included matching wallpapers, firefox themes and panel themes. Take a look at this screen shot and its links to different themes.